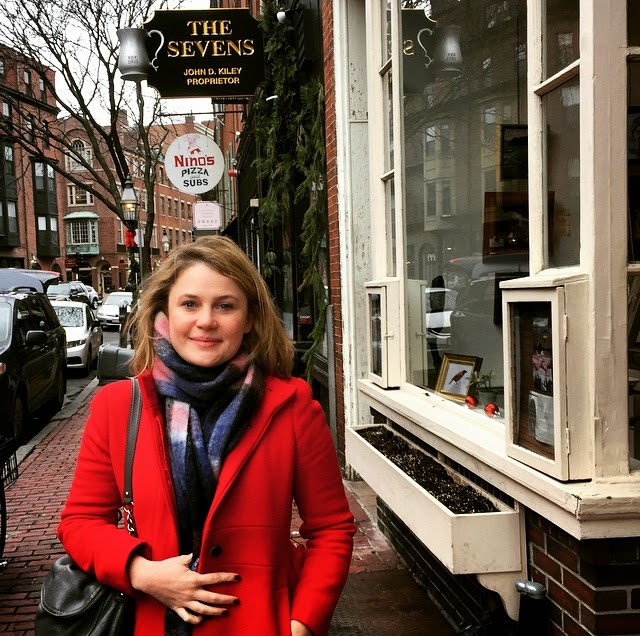 Over the holidays, I had a chance to make it into Boston and show Matt around my old stomping grounds. We've been a few times before, but mostly for weddings or occasions where we're over-scheduled without much time to roam around. This time, we did it right. After spending the day in Harvard Square, we walked around Beacon Hill (my old 'hood!) and hit up Upper Crust (my favorite slice) for lunch.
We museum hopped, stopping by the MFA early so that we could be at the front of the line to check out the new Goya exhibit, which received a rave review from the New York Times. It's on display through January 19, so there's still time to go! The painting I'm sitting in front of above is a New England classic by John Singleton Copley—it was my favorite when I was a kid.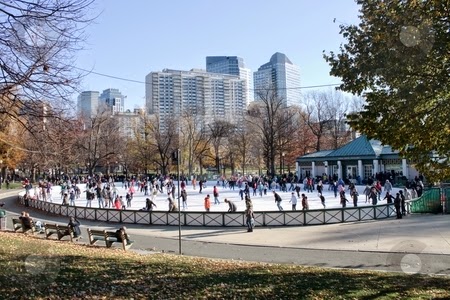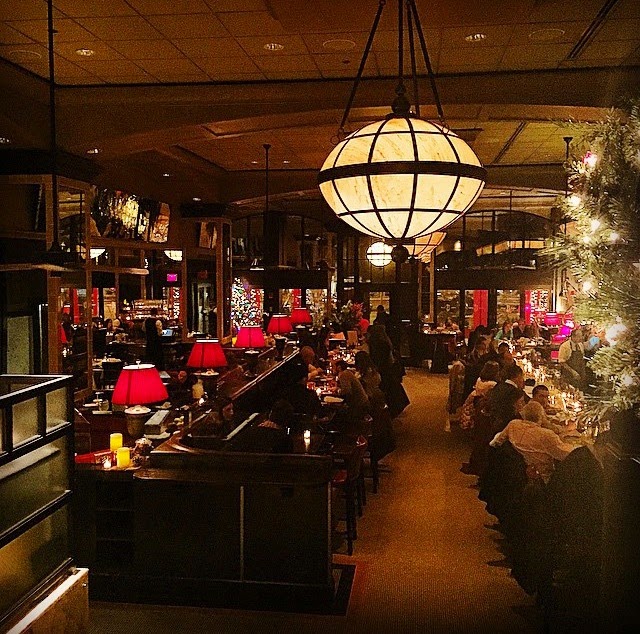 We stayed downtown, which meant that we could quickly pop over to Boston Common and the Public Garden—two of my favorite spots in the city. We had planned to skate at the Frog Pond, but since it was a rainy weekend, we people watched there instead. For dinner and delicious cocktails, we met our friends at Eastern Standard, right next to Fenway Park. I've blogged about this place before—I was shocked to see my signature drink (the Au Provence) is no longer on the menu, but they mixed it up for me anyway.

So fun to go home again! (Can you believe it's been seven years since I moved to New York?!)