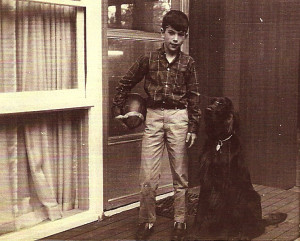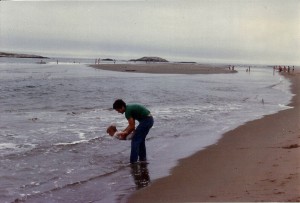 In honor of my dad's birthday today, I thought I'd post a few pics from his younger years.

The first one is of him as a kid growing up in Massachusetts. I love the casual attitude he has while pausing to snap this pic for his mom. The second photo is taken with me as a baby on the beach in Maine. As a kid, we spent many summers there with all my cousins and aunts and uncles too. This photo is the perfect reminder — we need to plan another family trip there soon.
Happy birthday dad — hope you have a great day!