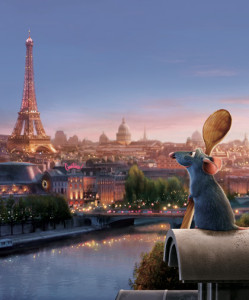 So, I'm late to the party on this one—about five years late—but I finally saw Ratatouille over the weekend. I loved it! What a sweet, adorable, funny, clever film. I always have a difficult time determining my favorite Pixar movie, but upon seeing this, I can declare: Ratatouille is it.

What is your favorite Pixar film? Have you seen
them all?
PS—This film made me even more excited for Paris!