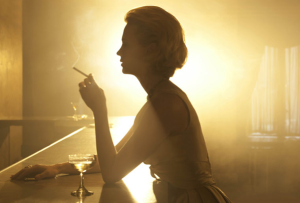 It's may feel balmy in New York, but it took an MTA bus ride past the Holiday Market at Columbus Circle to remind me — the Christmas season has arrived! It got me thinking about my wish list for this year (and early next!). Right now, there are three things I want:
1) A red dress. Who knew it would be so hard to find the perfect one?
2) More Mad Men. This past weekend, AMC started re-playing episodes from Seasons 1 through 4, just the reminder I needed that the premiere of Season 5 is coming soon!
3) A vacation in Paris. This trip is tentatively scheduled for early in the new year. Oh la la!
What's on your holiday wish list this year?