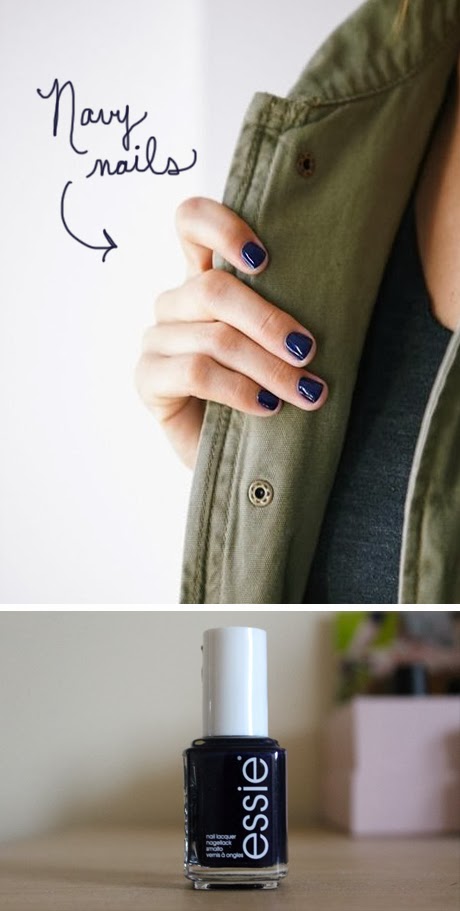 I originally chose this polish to match the dress I wore to this wedding, but with fall in full swing, Essie's After School Boy Blazer has become my go-to shade. There's something about navy nails—they feel so bold and dramatic.



What do you think? Would you go this dark with your polish?

A lighter fall nail color here.