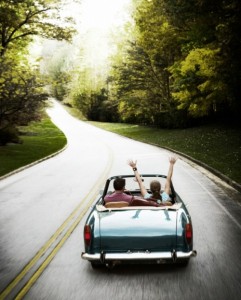 Happy weekend dear readers! Don't you just love the photo above? The gorgeous mantra — your soul is rooting for you — is so sweet, too. I'm excited about this weekend! Matt and I have reservations to check out Red Rooster in Harlem. Have you been? Some comfort food sounds perfect right about now. That said, the countdown to my 10K has begun — it's just about a month away! Here, to get your weekend started right, a few happy posts from around the web:
Weekend tote.
A toast to Christopher.
With this ring.
Oh la la, Kate Spade. (Plus, the inspiration source.)
I heart yellow.
Broccoli's wacky relative.
Alison Pincus of One Kings Lane.
My look this week.
Custom fonts to love.
A multi-masking mama.