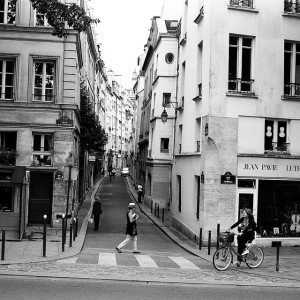 The weekend, my darling readers! After a week spent blogging about my travels to Ireland and Paris, I have to admit: one of the best things about vacation is coming home, especially to a city as amazing as New York. This weekend is filled with lots of only-in-New York things. Broadway, the ballet, and given the sunny forecast, hopefully some time spent in Central Park, too. What do you have planned? Wishing you a wonderful weekend ahead. Here, to get it started right, a few happy posts from around the web:
Ode to the little things.
I wish my bookshelves looked like this.
Reasons to love October.
Can someone buy me these lovely purple shoes?

How to be a tourist in Notting Hill.
Sunny vases.
I think I want a puppy.
Oui, je t'aime Paris! (Plus: the city in Autumn.)
Fall salads I can't wait to try.

Run away.
(Image via Note to Self)