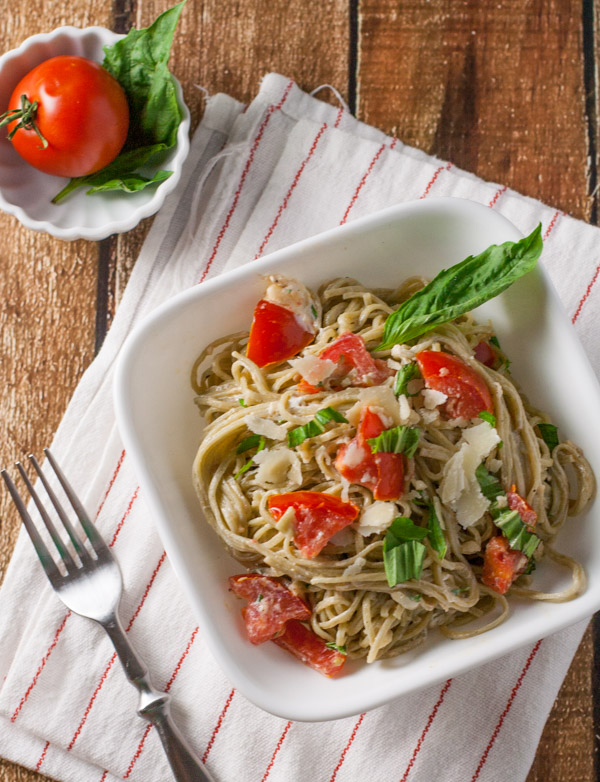 Sure, Boston got snow this weekend and the temperatures in New York dipped back into the 20s (yikes), but it was all spring/summer in Brooklyn, mainly due to my favorite warm-weather pasta dish and bottle of rosé.
Let's discuss the first: This recipe for Pasta with Five Fresh Herbs is one of my favorites. It used to be one of Matt's go-to's that he found in Cooking Light before we met. There's something about the way the goat cheese mixes with the warm pasta and tasty, fragrant herbs. Also, when you sautée cherry tomatoes, it's basically like you're snacking on summer in a bowl.
Second, this 2014 rosé from Stobi Winery in Macedonia. I discovered it last year at my local wine shop and it is crisp and dry and delightful — and crazy affordable, too. I stashed a bottle in my fridge after stocking up on the blend last year and was so happy to crack it open this weekend to enjoy with my favorite seasonal pasta dish. It was just as refreshing as I remembered it.
Are there things like this that cue your brain that spring/summer is coming? What are they? Would love to know!
(Image 1)