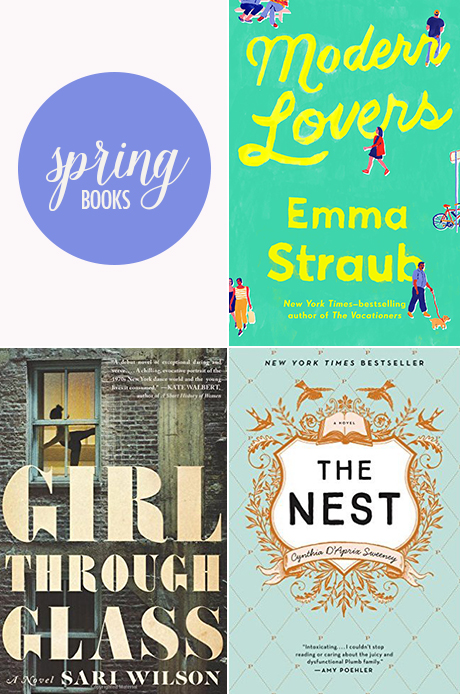 Lately, I've been getting so much reading done on the subway. (There's nothing better than spotting an empty seat on the F train.) These three books are on my spring reading list:
The Nest by Cynthia D'Aprix Sweeney. This title was endorsed by Amy Poehler, but the story is what caught my eye: It's about a dysfunctional New York family who is in for a great inheritance when a major mistake happens that knocks the sum from $500K to $50K per kid. Whoops.
Girl Through Glass by Sari Wilson. This book is also set in New York, but the story follows an aspiring 1977 ballerina who's trying to break into the cutthroat New York City ballet. No easy feat–especially when the girl's parents are simultaneously going through a brutal divorce.
Modern Lovers by Emma Straub. This novel (Straub's follow-up to The Vacationers) follows a Brooklyn couple and their friends as they settle into adulthood and watch their kids–and their now gentrified neighborhood–grow up and evolve at the same time.
What's next on your reading list?