Whoa, today marks nine years since I moved to New York. Since I've been packing up my apartment as of late, I happened to find a note that I wrote myself during my junior year of college about my future goals. At the top of the list? To feel comfortable living in a city like New York. (For a girl that grew up in a super small town without a single stop light, that's kind of a big deal.)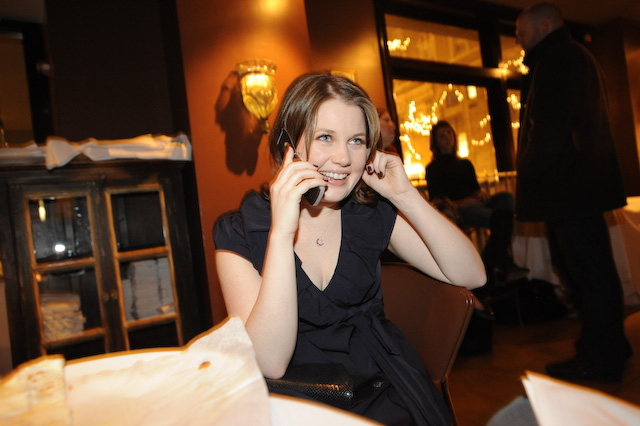 I also found this photo taken by my good friend at my going away party in Boston. I look so young and I'm taking a call on a Motorola Razr and I also have zero idea about the adventure that I'm about to embark upon, first on the Upper East Side and then in Brooklyn.
The even crazier part is that I remember telling my friends confidently that night: I'm just going to try it out for a year. I can't leave Boston. I love Boston! But just like that, New York sucks you in — and nine years later, it feels like home.
(Image 1)