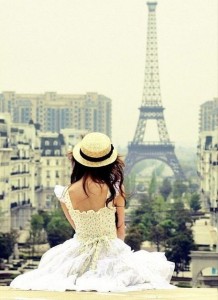 I'm thrilled to report that my tickets are booked — this fall, I'm officially traveling to Paris.

Even better, I'll be spending half a week in Ireland first to celebrate the wedding of two very dear friends. So, let the planning begin! And please, send me any and all recommendations. My list of things I want to do is growing by the day — I would love to hear your suggestions, too!
More Paris here, here, here, here and here.
PS-More about the seven weddings I have this year soon!