Is it just me or is TV getting a bit more exciting than film these days? The 62nd Annual Primetime Emmy Awards last night were filled with surprises, great speeches, and a Glee-inspired opening number that brought the house down. Here, a few of my favorite moments from the show, and a shout-out to Modern Family for one of the best intro skits ever!
A well-deserved Emmy win for Modern Family's Eric Stonestreet, Best Supporting Actor in a Comedy.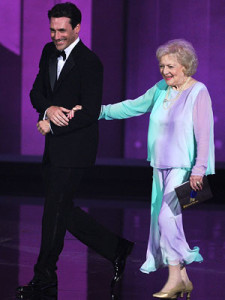 A super-psyched Jon Hamm escorting Betty White. Their dance lessons in the opening number was one of the show's best parts!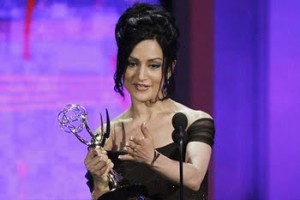 Archie Panjabi takes it home for The Good Wife.
In one of the night's more notable upsets, Modern Family beats Glee for Outstanding Comedy Series.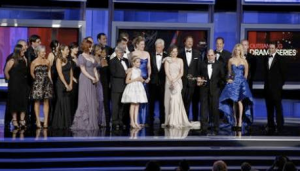 And Mad Men wins it for Outstanding Drama Series! (How grown up does Susie Draper look?!)