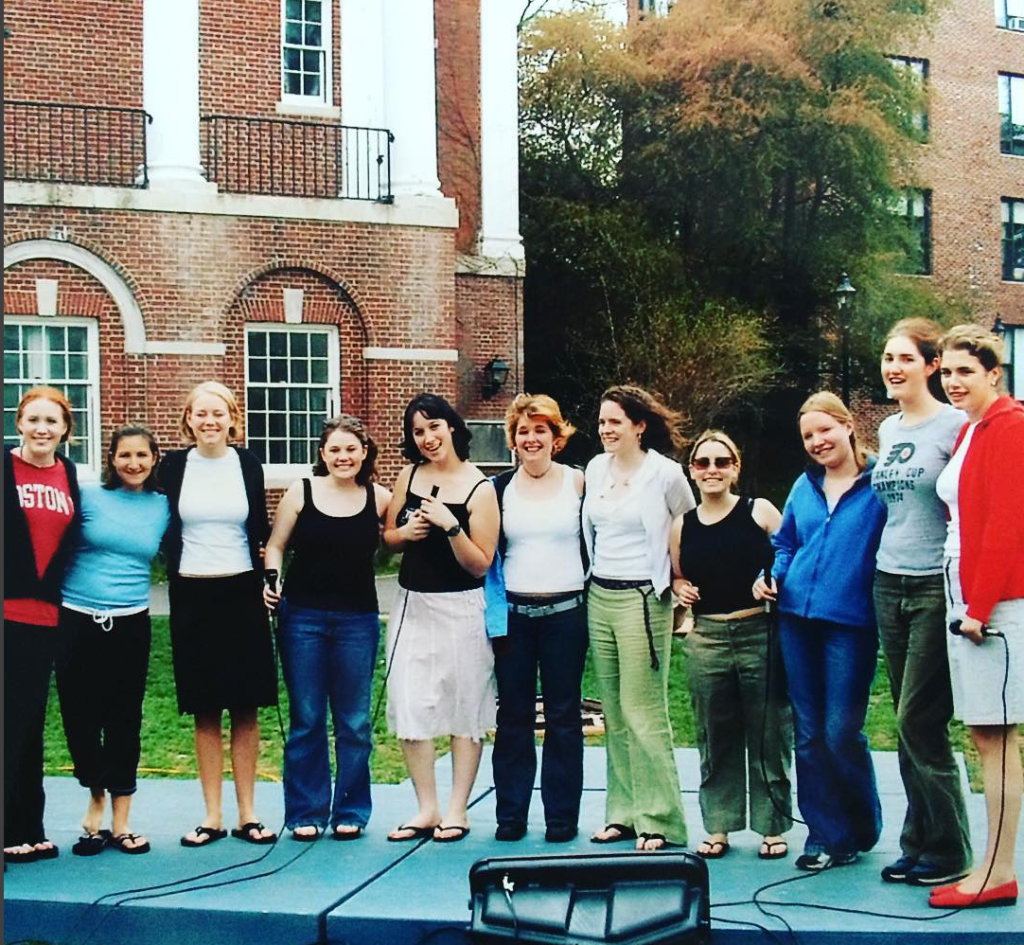 You guys, exciting news! I just joined an a cappella group in Brooklyn. It's a funny story: The wedding caterer we hired actually started the group. She quit the company (they're still our caterer, we just have a different, equally wonderful rep), but invited me to join her group. We recently had the first practice and it was aca-awesome. (Come on, I had to.)
Since I graduated, I have been singing a lot less (except for a brief and wonderful stint as part of a Christmas group), which made me realize: When I sang a cappella in college, we practiced four nights a week. Research shows that the way you breathe when you sing is rhythmic, much like yoga, and therefore a powerful stress reducer. No wonder I was so chill during exams.

Anyways, this is my chance to get back into things. We're just beginning to hone our playlists since the group is so new, but we're singing everything from the Beatles to Spring Awakening to Sia. At the end of the first practice, my vocal cords were exhausted. But it felt amazing. I'm psyched to see what unfolds in the coming weeks.
PS: A clip of me at the 75th reunion of my a cappella group.