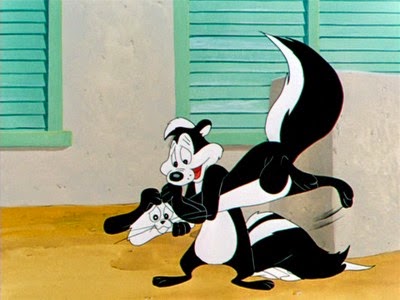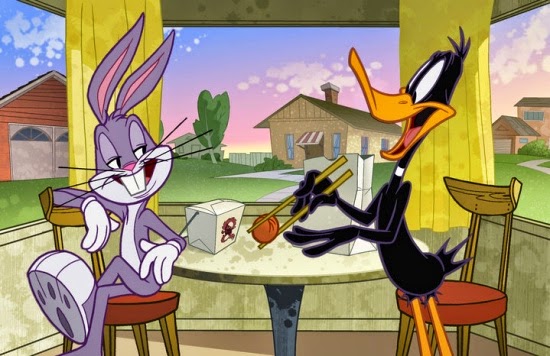 How was your long weekend? To start ours off, Matt and I woke up and watched Saturday morning cartoons. As silly as that sounds, it's something we've been wanting to do ever since we heard about
Spoons, Toons and Booze
, offered by Nitehawk Cinema in Williamsburg.
When you think about it, as a kid, it was a weekend ritual to wake up and eat cereal and watch Looney Tunes or Tom & Jerry or Garfield. So, that's what we did! To be fair, our cereal choices were much healthier than the sugary options we devoured growing up (I ate cheerios with blueberries and strawberries; Matt had grape-nuts), but we watched a couple of hours worth of old school Looney Tunes. It was so fun and relaxing! A nice way to ease into the weekend and unwind.
What were your favorite Saturday morning cartoons?