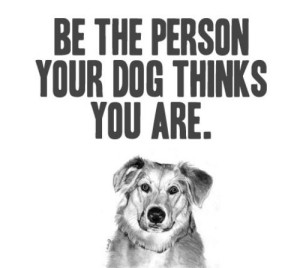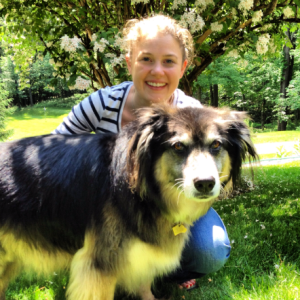 I saw this on Pinterest this week, and it made me smile.
Be the person your dog thinks you are. Such great advice! It made me think of my dog Bandit — the snap above was taken early morning over Memorial Day Weekend. It was a difficult feat to get Bandit to take a break from chasing squirrels, and digging holes, but I love this pic. Definitely a guy whose opinion I hold near and dear.
How about you — how would you describe the relationship you have with your pet?