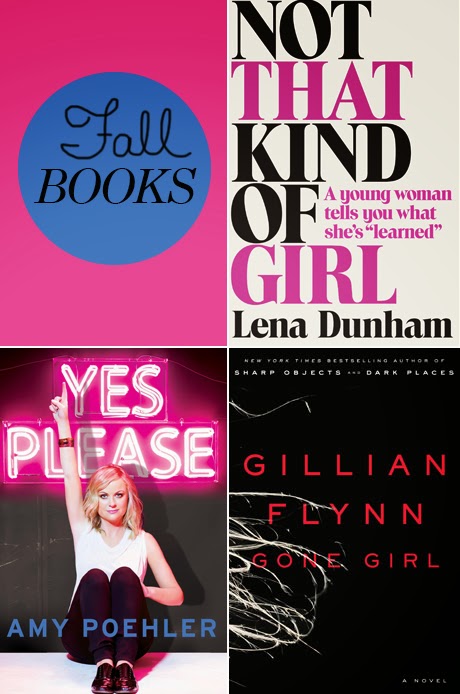 What are you reading this fall? I have quite a few books in rotation right now, but the titles above are next on my list:

• I'm a fan of Girls (and totally adore Lena Dunham's tweets), so I'm curious to see what she talks about in her memoir Not That Kind of Girl, due out this month. Here's an excerpt, in case you missed it.

• Amy Poehler's memoir—called Yes, Please—hits shelves late October. She's such a funny, brilliant lady. I can't wait to read her thoughts and advice on life.

• Last, there's Gone Girl, a title I can start now since it's been out for quite some time! But with the movie due out in a few weeks (here's the trailer), the pressure is on. I definitely want to read the book before watching the Ben Affleck flick.

Now, you go: What books are you excited about right now?