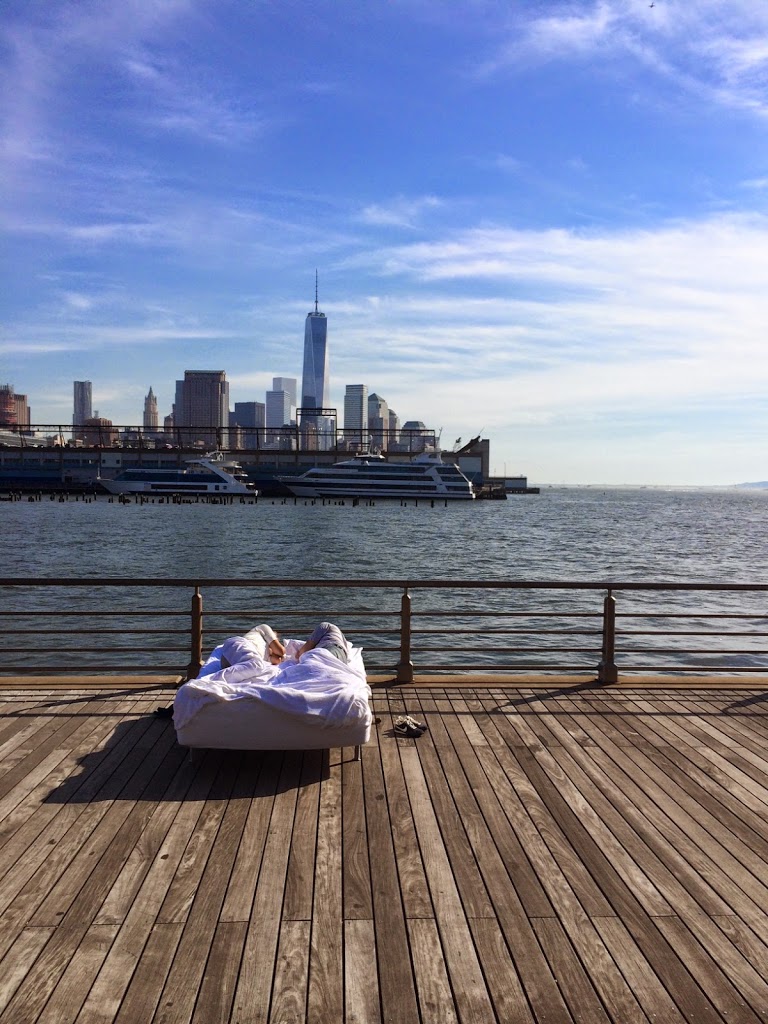 Over the weekend, Matt "surprised" me and his sister and brother-in-law with an only-in-New York experience: Performance art. The installation is called "Everything By My Side"—or as the New York Times' referred to it, pillow-talk theater, courtesy of acclaimed Buenes Aires artist Fernando Rubio.
Here's how it works:
You arrive over at Pier 45 on the Hudson River at your ticketed time slot, walk past all the New Yorkers sunbathing on the pier and then climb into bed with an actress spouting dream-like sequences for 15 minutes or less. To be honest, it was rather calming. You check your bag and phone with the "host," take your shoes off and kick back. After I got over the initial awkwardness, it was easy to let my mind wander.
The part that threw me was remembering the instructions for when you're supposed to exit the bed (the dream whisperer will let you know with a few soft-spoken words). I began to feel nervous I missed it when I suddenly heard my cue: "I'll see you soon."
As I mentioned before, only in New York!