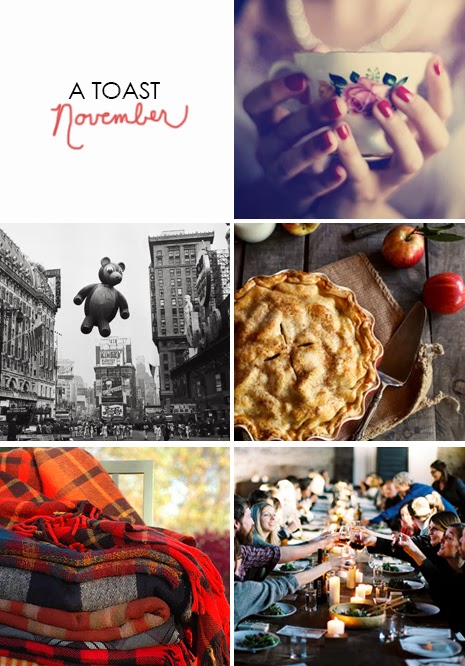 Happy November, my darling readers! Over the weekend, we officially made the switch—I can't believe how chilly it got outside. I am now wearing not only tights, but my wool coat outside every day. 🙂 What do you enjoy most about November? I love the dark nights, the cozy days, and the holiday spirit that lingers in the air.

Plus, Thanksgiving is a holiday that's always so much fun. At our house, it tends to be a bit chaotic now—lots of little kids running around! But there's such joy and silliness in that (an example from last year).
What do you love most about November?