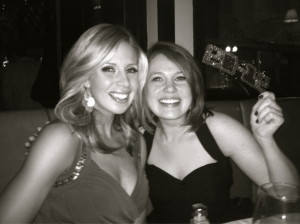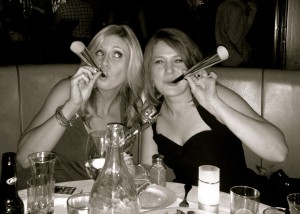 It's official — happy 2012 my dear readers!
What a festive holiday season it was! I thought I would post a couple of pics from New Year's Eve. You might recognize my date — this is the fifth NYE we have spent together. So hard to believe! Instead of posting my resolutions, I thought I would make a short list of a few things I'm looking forward to this year:
Visiting Paris (and Niagara Falls and Ireland).

Turning 30!
Celebrating my fourth year in New York.
Trying this restaurant. And going back to this one (and this one).
Running another race in Central Park.
The return of Don Draper.

Writing more and expanding my blog.
What are you looking forward to in 2012?