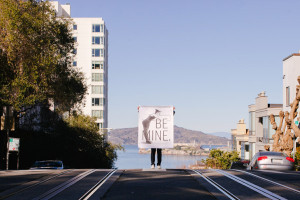 How sweet is this Valentine's-inspired idea from Jordan over at Oh Happy Day? What a hilarious way to let someone know how you feel. Especially if you're someone who tends to get tongue-tied when it comes to professing your love. 🙂
Download more giant Valentine's Day posters here. The best part? If you go to your local Kinkos, they cost just about $5 to print.
Do you make your own Valentine's card for your sweetie or buy something at the store? I'd love to hear your creative ideas!