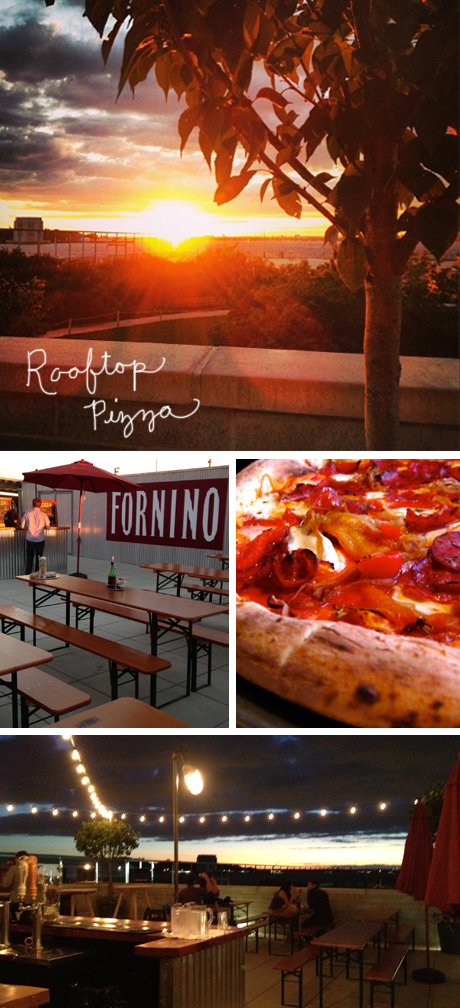 For my birthday last week, Matt and I celebrated with rooftop pizza at the Fornino outpost in Brooklyn Bridge Park. You couldn't find a more gorgeous spot to enjoy a pie, some wine, and that fall nighttime air. But that view. Woah. September and October sunsets are some of the best, I think, and this night was no exception. It was the perfect place to toast to a new year.
The pie we loved most? The Al Roker. It's a combination of tomato, mozzarella, fontina, carmelized onion, soppressata, roast pepper, and rosemary. It's a signature for the restaurant, dreamed up by the famous weatherman himself.
The good news: This rooftop restaurant is bringing in heat lamps, and plans to stay open as late into the fall and early winter as it can!