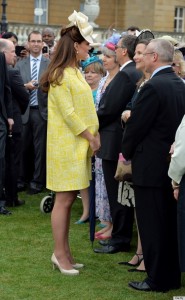 Can you believe that the Kate Middleton is due to give birth in just about a month? Wow, the days since she first announced her pregnancy have flown by. And news broke this week that Pippa Middleton is in charge of planning a Royal Baby Shower for Kate. What fun!
I'm so enjoying counting down the days until this baby arrives. It makes me want to plan another royal get-together, like this one from two years ago when we celebrated Kate and Wills' wedding day. 🙂
Are you keeping up with all the Royal baby news?

More Kate here, here, and here.