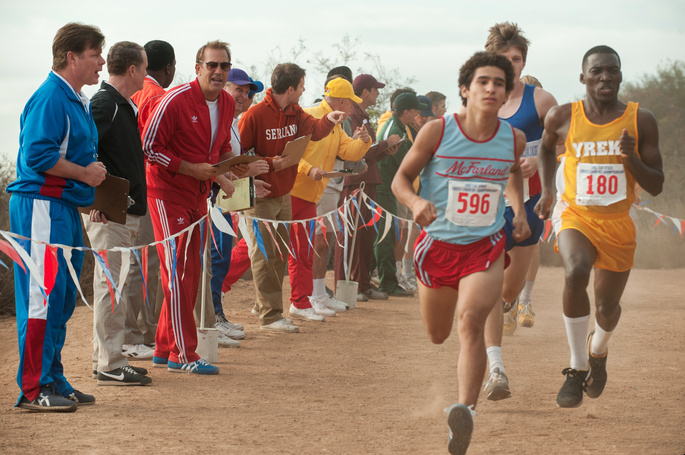 Over the weekend, I went and saw the new Disney movie McFarland, USA. My dad and Matt wanted to see American Sniper and — given my low tolerance for shoot 'em up movies — seeing that film just wasn't in the cards. So, this feel-good flick seemed like a good alternative for me and my mom. It had a high Rotten Tomatoes rating (a site I use to pre-judge most of the films I decide to watch in the theater) and…Kevin Costner. My mom and I are huge fans!
The film was surprisingly good! It's about a coach (played by Costner) who decides to start a cross-country team at McFarland High School, a low-income town in California. The team attempts to go from worst to first—an inspiring story based on real events.
I loved it! Even better, the film succeeded at getting me pumped up for a couple of road races I'm running in New York City in April (which is just three weeks away!). The first one is a 10K—something I did a couple of years back in Central Park. Wish me luck!
Have you seen McFarland, USA? Or at least read about the story? If yes, what did you think?