Have you been to the new Whitney Museum? Truth be told, this would have been one of the things at the top of my summer bucket list except that Matt and I finally made it over a couple of weeks ago. The original location was just a few blocks from my old apartment on the Upper East Side, so I used to go frequently. While I loved the intimacy of the old address, the new Renzo Piano-designed space is stunning.


My most favorite part of the design is how you can move from floor to floor via exterior stairways. It's the best way to take in the sweeping city views. We started on the top floor, then worked our way down until we landed at this Mary Heilmann exhibit filled with sculptural (and colorful!) chairs arranged to make it easy for museum visitors to hang out.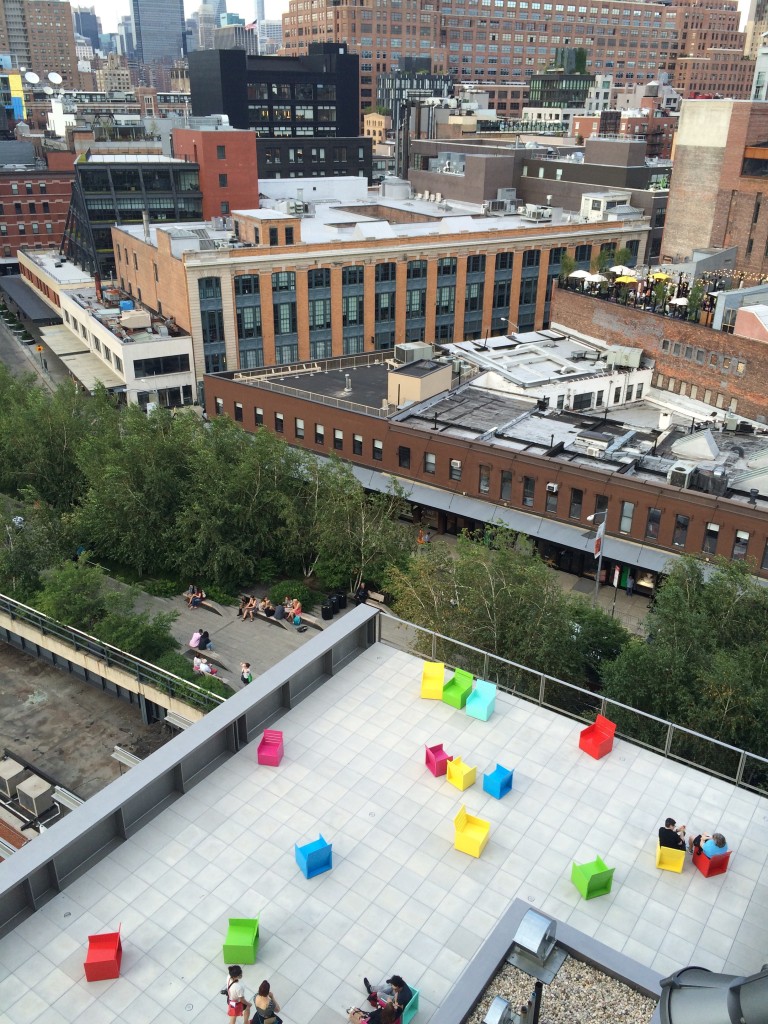 In all honesty, we left feeling like we barely scraped the surface — a feeling we never used to have at the UES location. There, you could see all the art in an hour — two at most.
Have you been to the new Whitney Museum yet? Do you have a favorite work of art?