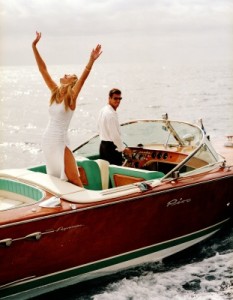 Happy weekend dear readers! This one's an exciting one for me: I'm celebrating a pretty big birthday. For those of you who are long-time readers of this blog, you know what number this one is. (Shhhh…)

What do you have planned for the long weekend? The fact that it's already Labor Day is beyond me. This summer flew by! Wishing everyone a wonderful weekend ahead. Here, to get it started right, a few happy posts from around the web:
S'mores cookie bars.
Back to school look.

A beach dinner party. Yes please.

Summer slow-down.

NYC at night.

French hen sweater.

An anniversary—and a gift!

Birthday times four.

Signature scent.

A nautical save-the-date.

(Image via Pinterest)