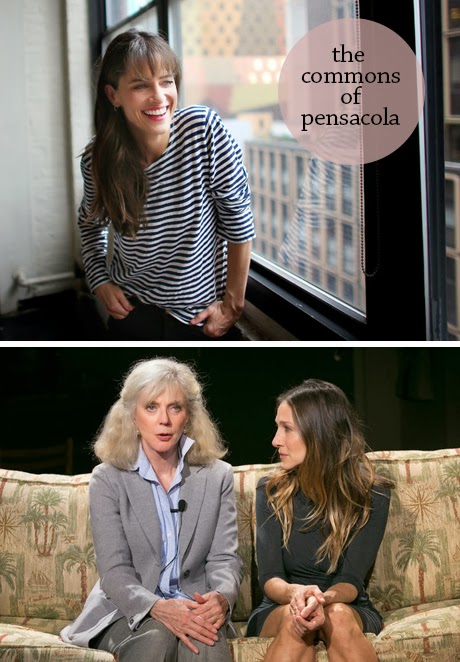 I'm counting the days—or months, I should say, since I'm going in January—until I get to go and see The Commons of Pensacola off-broadway. Tickets are on sale now for this new show at the Manhattan Theatre Club, written by actress Amanda Peet, and starring Blythe Danner and Sarah Jessica Parker. The play is a send-up to the Bernie Madoff scandal, but from the perspective of a daughter (played by Parker) who is forced to confront her mother (Danner) about her father's financial crimes.
The show marks Peet's debut as a playwright, and Parker's first return to the stage in 12 years. I can't wait to see Peet's work, not to mention this powerhouse cast!

Here, Peet, Parker, and Danner discuss the show.
It looks so good, right?

(Images via The New York Times)