I'm back! I thought I'd take a minute to do a bit of trip recapping. We had such a great 10 days on the west coast visiting family in both San Francisco and outside of LA in Irvine (more on that later). Here, all the fun things we did during the roughly 72 hours we had in SF.
When we got there, my sister-in-law (sounds so formal!) took me straight to my favorite lunch spot, Jane. Full disclosure: We ate there twice over the weekend. The avo toast—and everything else on the menu—is that good. But once you grab a booth, it's the easiest place to sit, relax and chat. (Plus, my niece loves the people-watching. A win-win!)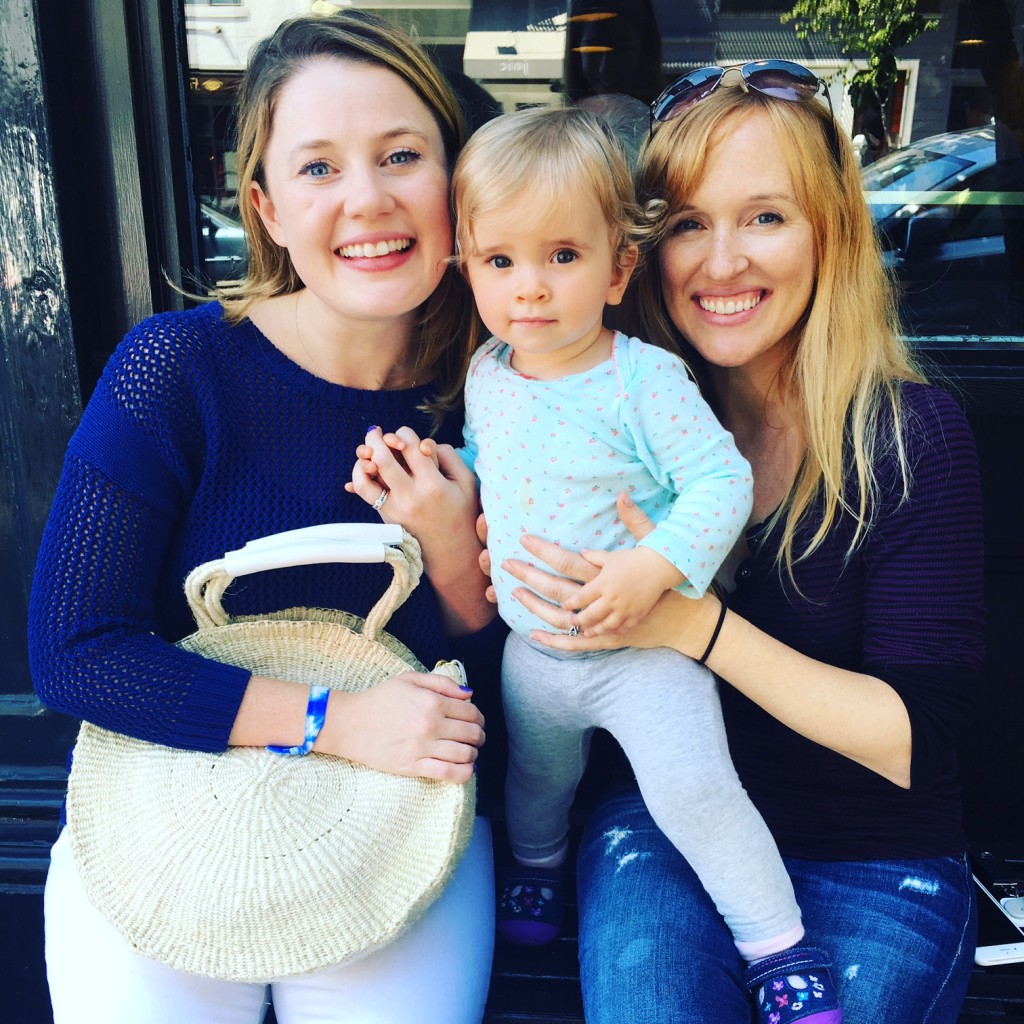 Later that night, Matt and I hit up the San Francisco Giants game with friends. The view of the bay—and the Journey song they play at every game—is hands-down one of my favorite parts. OK, and the fact that you can get garlic fries and hot chocolate. (There's kinda no better combo.)

Matt's friend snapped this pic. Finally a chance to put the Buster Posey Giants jersey that Matt got me for Christmas to use!
The next day, we ran all over Sausalito with family, including this little nugget. The Bay Area Discovery Museum was super fun. Of course, the rainbow run just past the parking area was the #1 hit.
Later that night, we went to a wedding at the Cheese School of San Francisco. It was a picture perfect venue—and thanks to the heat lamps, we could sit outside beneath strings of edison bulbs sipping wine and eating burrata well into the night. #thedream
Sunday was all about food. I had cinnamon toast at the Mill before hitting up an amazing farmer's market right in our neighborhood (we rented an Airbnb in Laurel Heights). We picked up some fresh fruit and pastries before spending the day at Off the Grid—basically, a sea of delicious food trucks with views of the Golden Gate Bridge.
One small detour: I had never been to Boudin Bakery and sourdough is one of my favorite things, so Matt made sure we stopped by this trip. A mega loaf for just $4.50. I may or may not have eaten the whole thing.
No trip would be complete without getting up close and personal with the Golden Gate Bridge. Good thing Matt's sis and bro-in-law live less than two minutes away. We hiked down the beach and managed to snap a decent pic before Matt pushed me—white jeans and all—into the surf.
Such a fun trip! What are your favorite San Francisco things to do?