Two weeks ago, Matt and I went on a week-long road trip through the South. Have you ever been? We started in D.C., then drove to Savannah, Charleston, St. Simon's Island and Beaufort before heading all the way back to D.C. It was a lot in one week, but also a wonderful escape filled with family, new friends and delicious food. Here, a few highlights (in two separate posts)…
The drive from D.C. to Savannah took us about 10 hours. It would have been 8, but we (meaning Matt) decided it was worth it to detour for some authentic and highly rated BBQ at a place called Scott's in Hemingway, South Carolina. He estimated a 15-minute detour from 95; in reality, it was an hour. Each way. But the vinegary pulled pork was the best I've ever had.
The house we rented in Savannah, called the Marmaduke, was a four-story townhouse with a movie theater on top! Since we were traveling with Matt's family, it was the perfect size, located right in the heart of town. On our first night, we cooked a huge dinner there, then spent the night gazing at the stars from the courtyard, hanging with our neighbors and telling ghost stories (apparently, a mischievous one resides at the Marmaduke!).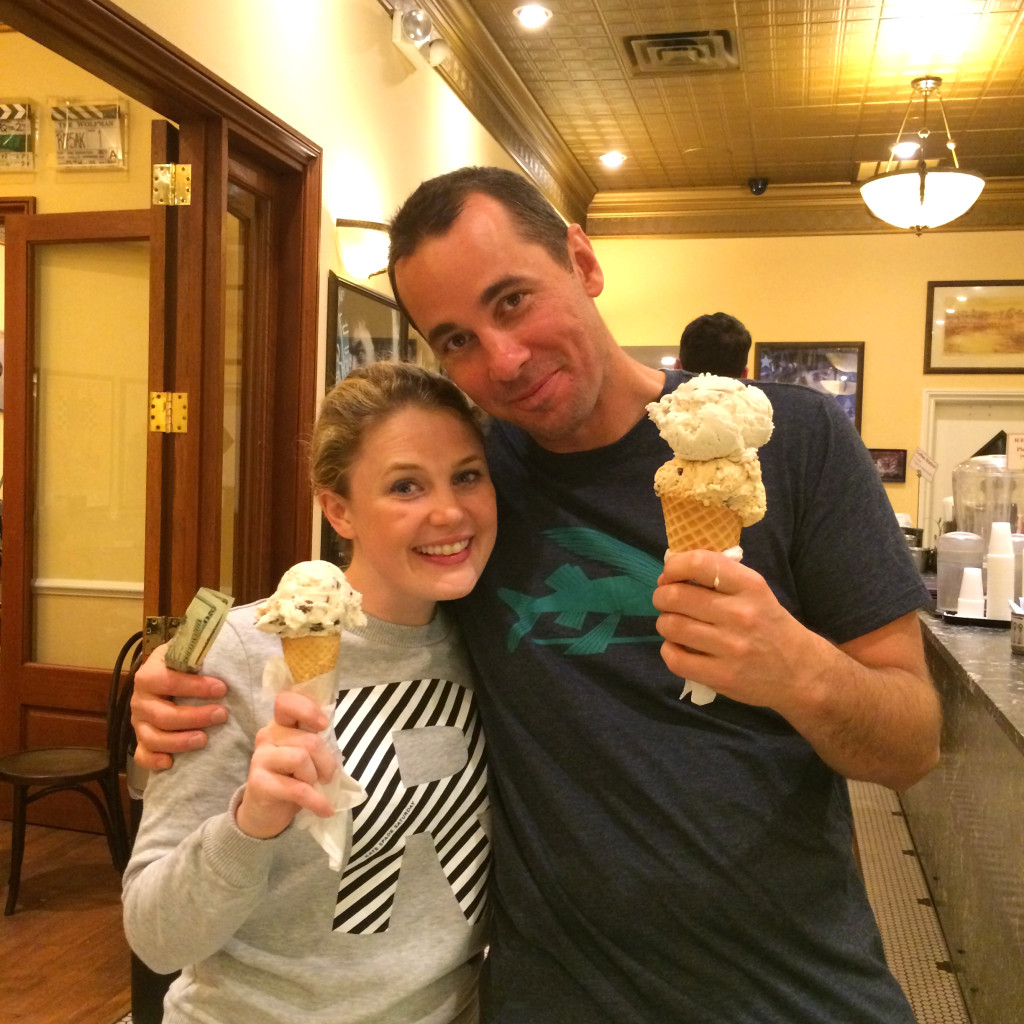 We squeezed in a lot during our three-day visit. My favorites: Brunch at Collins Quarter, beignets at Huey's on the River, shopping at the Paris Market, and ice cream at Leopold's. Matt's sister and I even hit up SCAD to see the Oscar de la Renta exhibit, currently on display.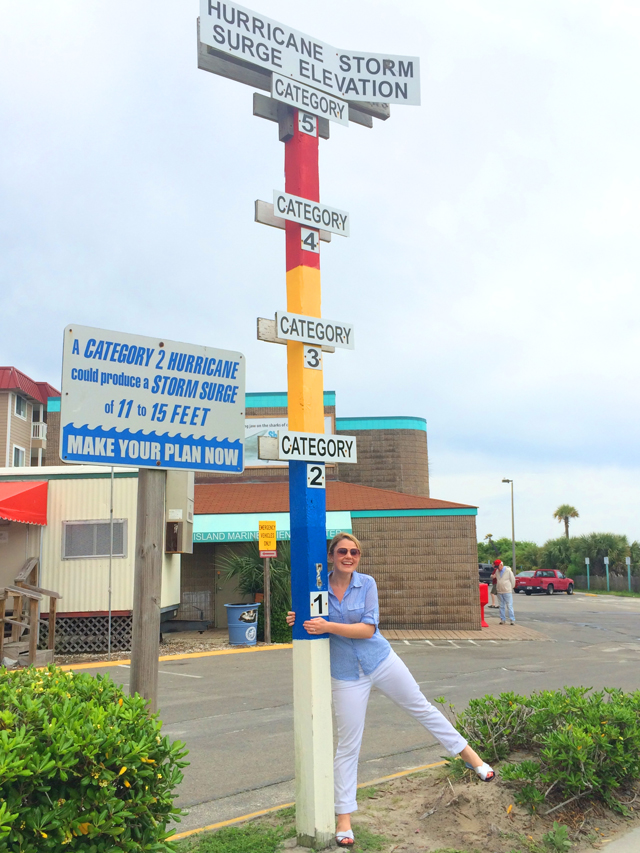 On the last day, Matt's sister, brother-in-law and I drove out to nearby Tybee Island for a peek at the beach. Such a cool hurricane sign!
The best part of Savannah was just walking around, fantasizing about living in the gorgeous homes and imagining the history of such a storied town. Oh, and the major takeaway for me: In my life, I'd like a home with a wrap-around porch.

What are your Savannah favorites? Next up, all about Charleston!

(Image of Scott's BBQ)