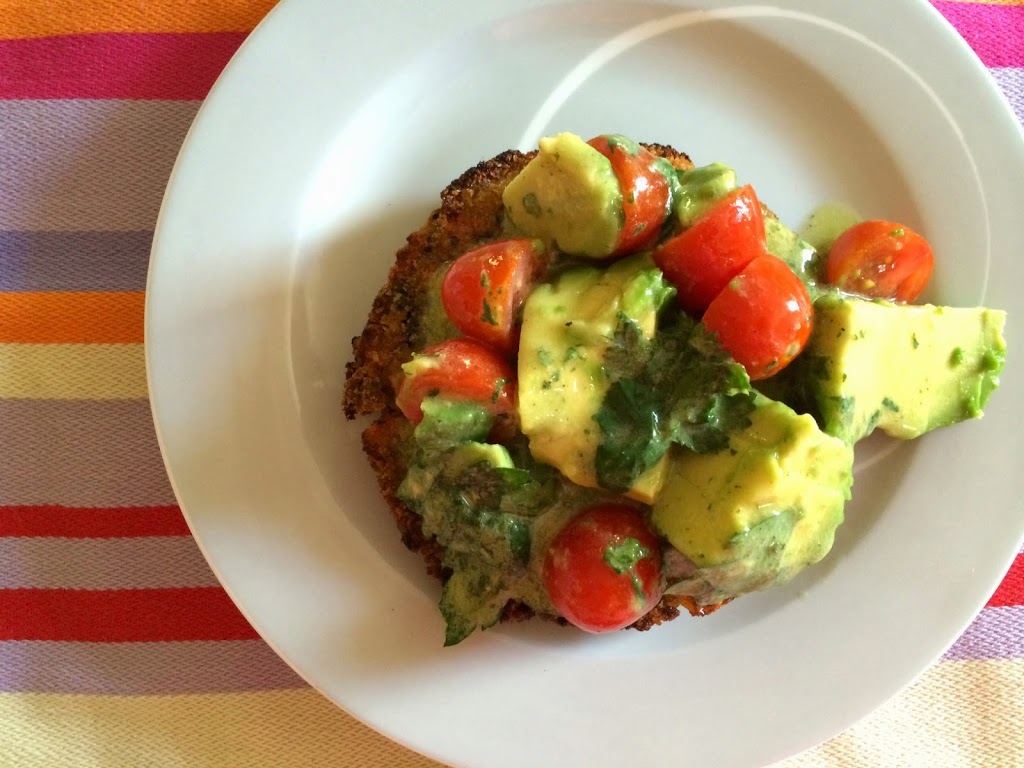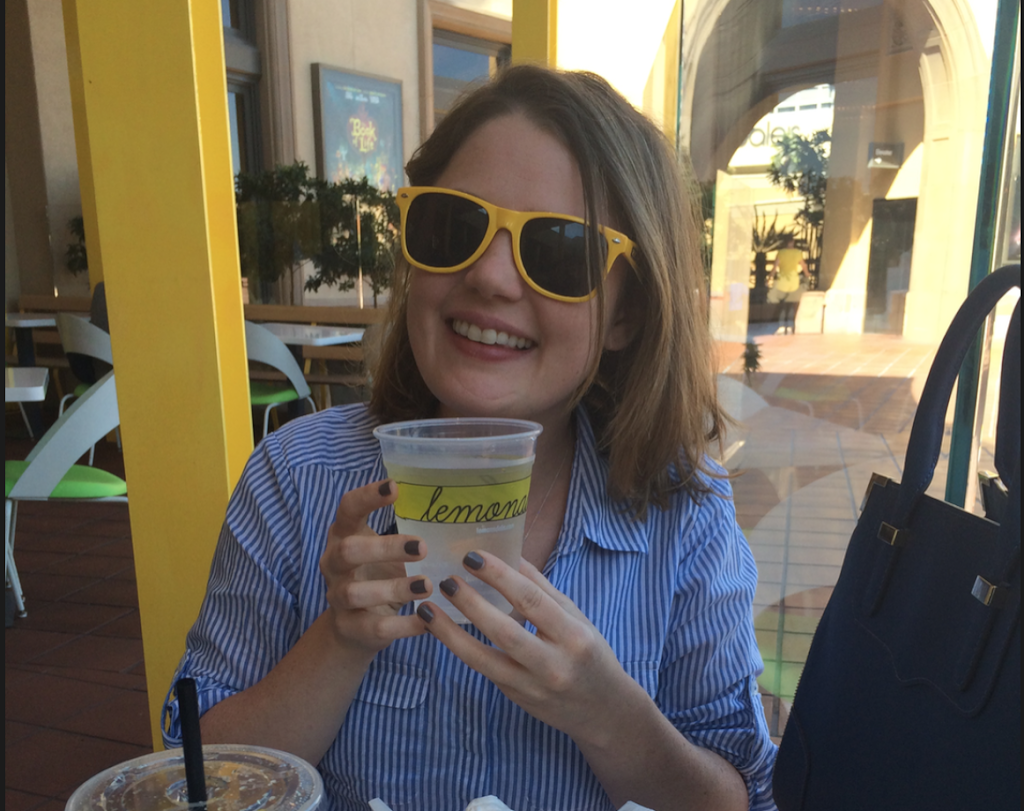 When I was in sunny CA two weeks ago, my sister Alyssa made the most delicious dinner! It was a variation on a recipe from Lemonade, a great lunch chain on the west coast that defines it's cuisine as Southern California comfort food. One word: Yum. 🙂

In their cookbook, they have a recipe for Avocado, Cherry Tomato, Pine Nut and Lime Vinaigrette. It's delicious—but to make it a bit more hearty, my sister serves the vinaigrette over quinoa veggie burgers from Trader Joe's. She also added a slice of extra sharp cheddar cheese and sautéed mushrooms. I'm planning on making this my new go-to dinner for the nights I have no energy/time to cook. The best part: the vinaigrette can be refrigerated for up to a week.

Of course, during my week out there, Alyssa didn't want to deprive me of the real deal so we stopped into Lemonade on my second to last day. Totally wish this place would open in New York!