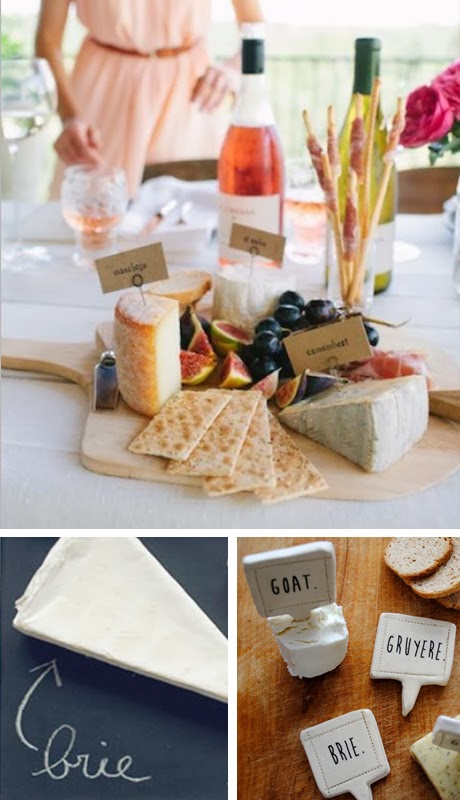 What are your favorite hors d'oeuvres to serve when entertaining at home? My go-to is always a savory cheese plate—especially now that my sister gave me this gorgeous slate board, complete with soapstone chalk so that I can label every bite. 🙂 This weekend, we have friends visiting and staying with us from out of town, and I'm already thinking about what I am going to include on my plate. To do this, I rely heavily on the expert recommendations (and generosity with cheese samples!) from the guys at Stinky's in Brooklyn.
Here, three things I've learned to better prep your plate:
• Always include a variety of textures and flavors. Serve one basic cheese, then mix it up. Add one soft cheese and one hard cheese; or cheeses from different regions (think one from France, one from the U.S.). You could even set out a range of milk types (goat, sheep, cow). The idea is that every cheese on your plate should be distinct.
• Take the cheese out of the refrigerator an hour before serving. It's most flavorful if eaten at room temperature.
• Serve with a selection of breads, and different-shaped crackers. Salty snacks pair well—or add a pop of sweetness (for example, try this Stonewall Kitchen spread) to brighten each savory bite.