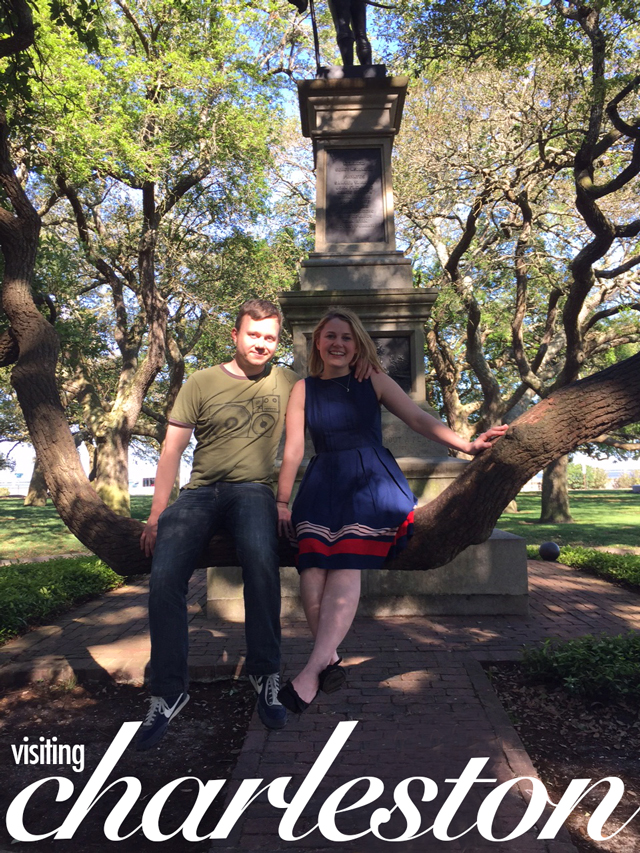 Yesterday, I blogged about Savannah. Today, a quick glimpse at the time I spent in Charleston during my trip to South. What a cool city! The vibe is very similar to Boston, but the climate is much nicer. We spent the majority of our time walking around, which made it easy to picture life there — going for runs along the Atlantic Ocean, sipping al fresco cocktails in the French Quarter, walking under the Spanish Moss in the pretty parks. Here, how we spent our time…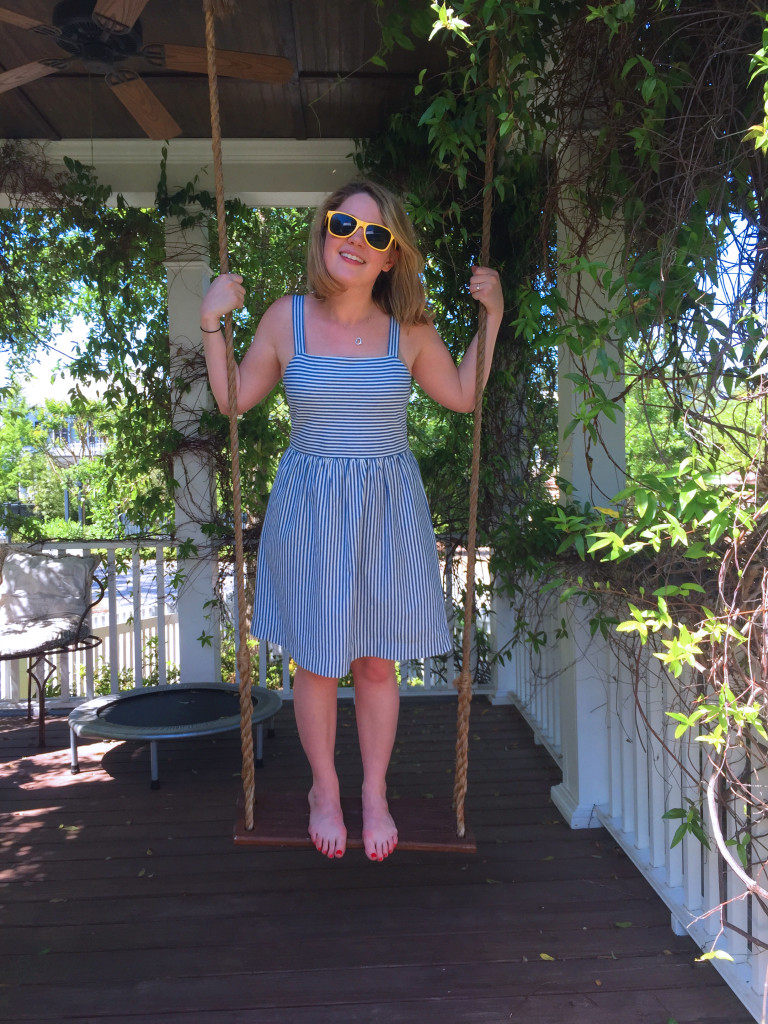 In Charleston, we opted to do another Airbnb — so easy with a large group! This time, we were just outside the city in nearby Mount Pleasant, a 10-minute drive across the bridge from Charleston. Mount Pleasant is quiet, but for us, it was a relaxing spot. The house we stayed in had another wrap-around porch, complete with a porch swing. I had to pause to savor the peacefulness. It was perfect!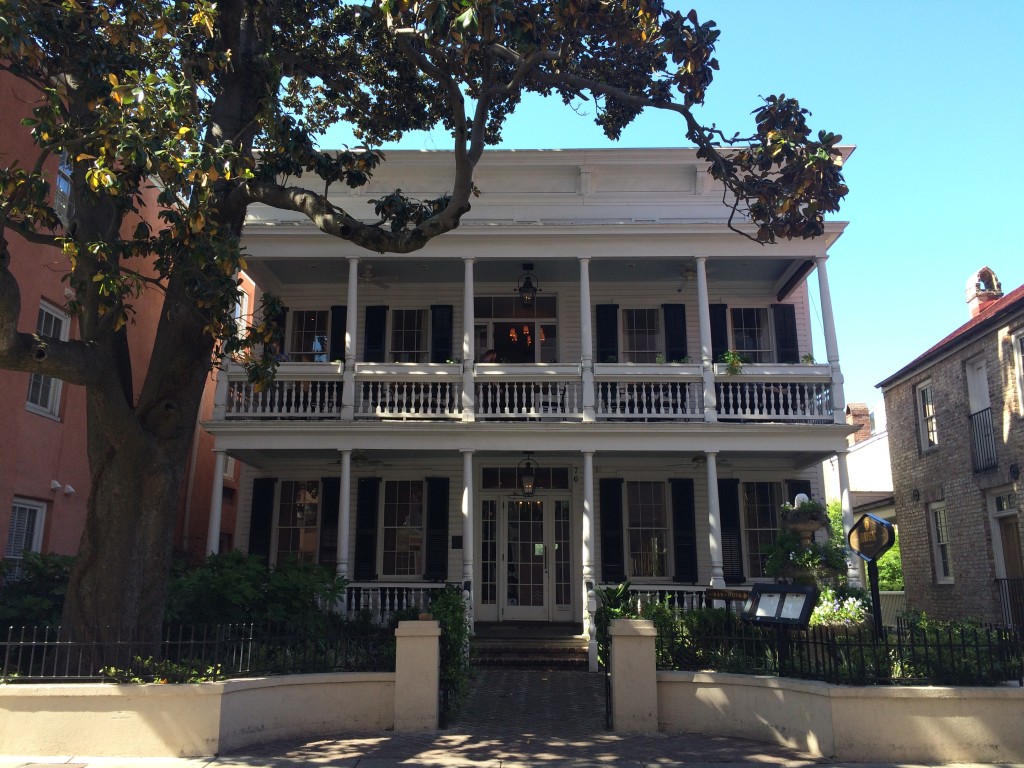 Upon arrival, we made a mad dash over to Husk, a restaurant that came highly recommended, for lunch. Our server was super kind and stayed late on his shift so that we could sit outside on the second-floor veranda. The burger was to. die. for.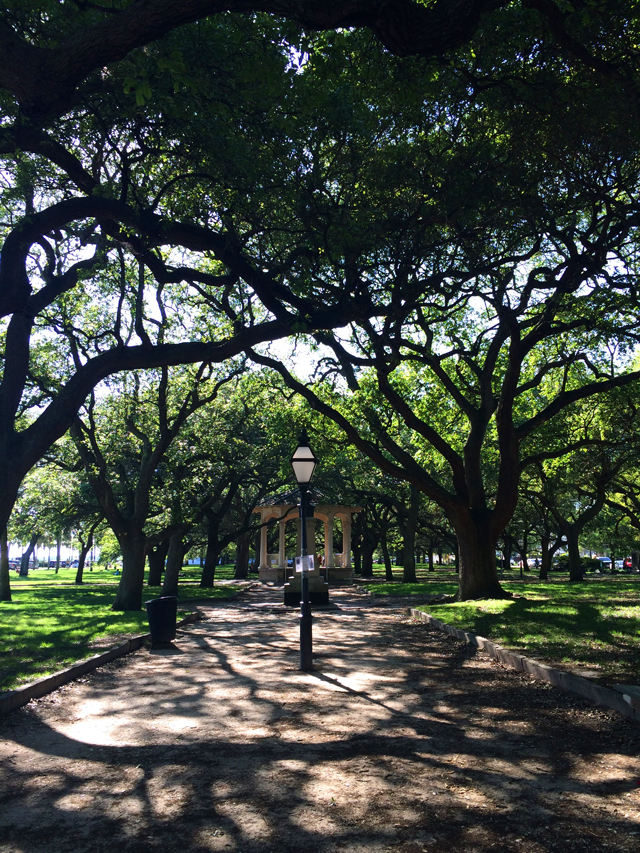 That afternoon, we walked and walked and walked. Charleston — especially the French Quarter — is so colorful and quaint. We popped in and out of galleries, did a little shopping (I bought a cute pair of earrings at a tiny boutique), and walked through White Point Garden. At the end of the day, we had another epic meal at F.I.G., short for Food Is Good. It was! I'm still dreaming about the High Society cocktail, a "zippy little gin and citrus number" that was right up my alley.
Other highlights: A trip to Magnolia Plantation and Gardens, a vodka, gin and whiskey tasting at High Wire Distillery, shopping in the Charleston City Market, and tasting the lemon and grapefruit cupcake at Sugar Bake (so good, I went back three times in three days!).
On our last night, we had dinner at another fab restaurant, called the Obstinate Daughter, out on Sullivan's Island. The space had a beachy feel, but was still super elegant. We ended up chatting with a couple that chose the restaurant as a place to celebrate their vow renewal after 10 years of marriage — complete with their young kids in tow!
I felt so at home in Charleston. With everything we did during our time there, I know we only scraped the surface. I can't wait to go back!
Have you been to Charleston? What are your favorite places there?