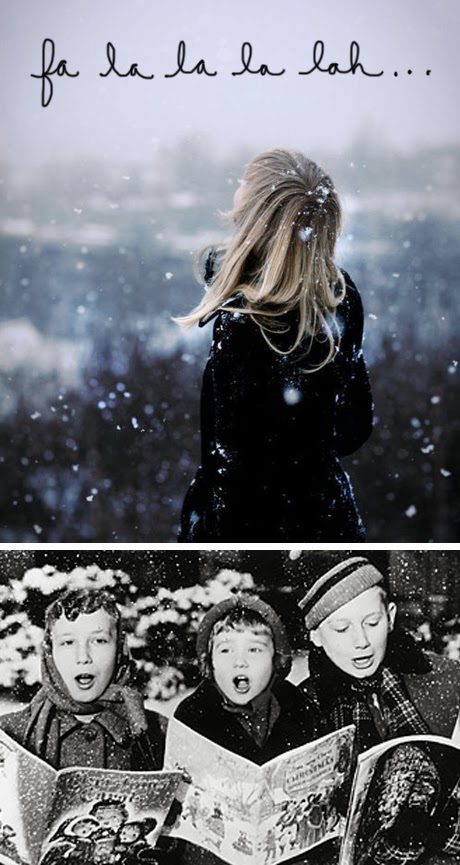 'Tis the season for holiday music. Well, almost! This may sound crazy, but I've been listening to Christmas tunes since October (!!). In the fall, I joined a holiday singing group with a few co-workers of mine. It's perfect: There are about 25 of us, and we practice once a week for an hour at lunch. Then, our chorale director packs our December calendar with holiday performances around New York.

For my regular readers, you know: I'm bursting with joy every time we rehearse. Singing Christmas music harkens back to my a cappella days. I didn't realize how much I missed it until the first time we practiced together as a group.
The amazing part is that our repertoire is so varied. I'm learning all these new holiday songs that I've never heard before like this one and this one.
What about you? Has the holiday spirit hit you yet?

(Image 1, 2)