So, as you guys already know, Matt and I got engaged last year! Our wedding is coming up…fast. For us, there are so many logistics we need to handle, but one of our most favorite moments of planning so far was actually pausing to take engagement photos. We weren't planning on shooting them, but when one of our friends introduced us to Nicki Sebastian (a Los Angeles family photographer who used to live in our Brooklyn 'hood) and we saw her work, there was no way we could say no.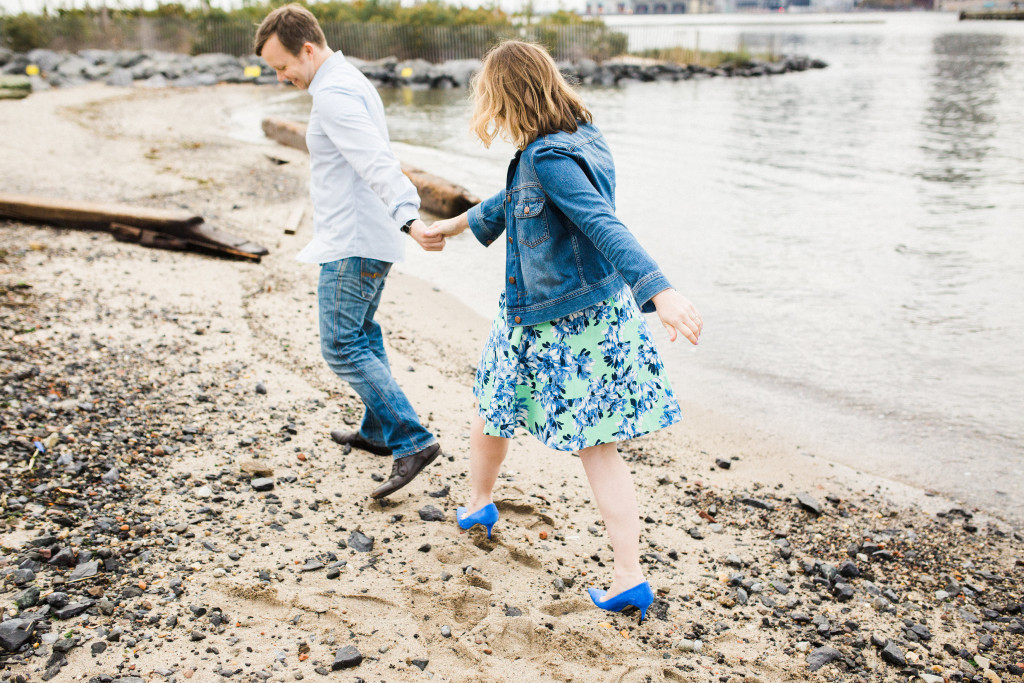 Seriously, her work is incredible (I'm actually pretty certain that if/when we have kids, we'll snap up plane tickets to LA just so she can shoot their first pics). But what was so special was how our photo session with Nicki was the first moment that forced us to really pause and take in the fact that, omg, we're getting married.
Yep, there's something about dressing up to go gaze into each other's eyes (or throw leaves in the air) in and around Brooklyn Bridge Park that really helps you feel the gravity of the situation. Of course, Nicki made every shot feel natural, not posed. We loved every minute of this shoot!
(Photo Credit: Nicki Sebastian)