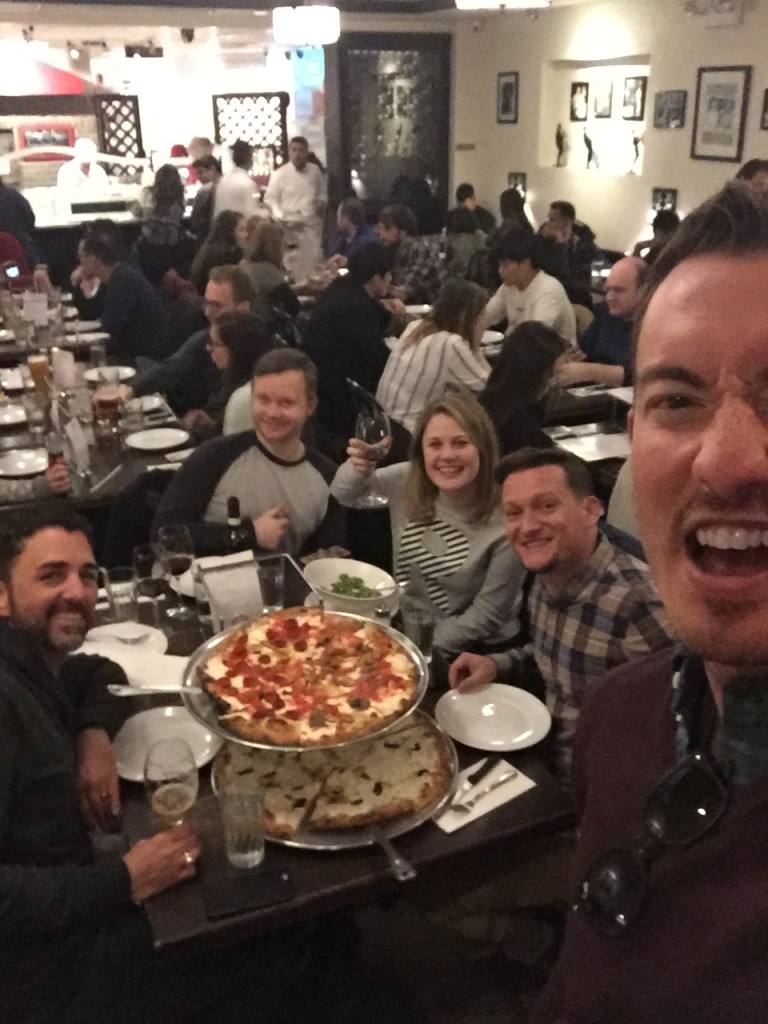 When friends and family come to visit, I've learned: The best way to introduce them to Brooklyn is to introduce them to the pizza. As a result, I've spent the last few weeks giving an unintentional pizza tour. It's never a bad gig, especially with places like the following three on the list.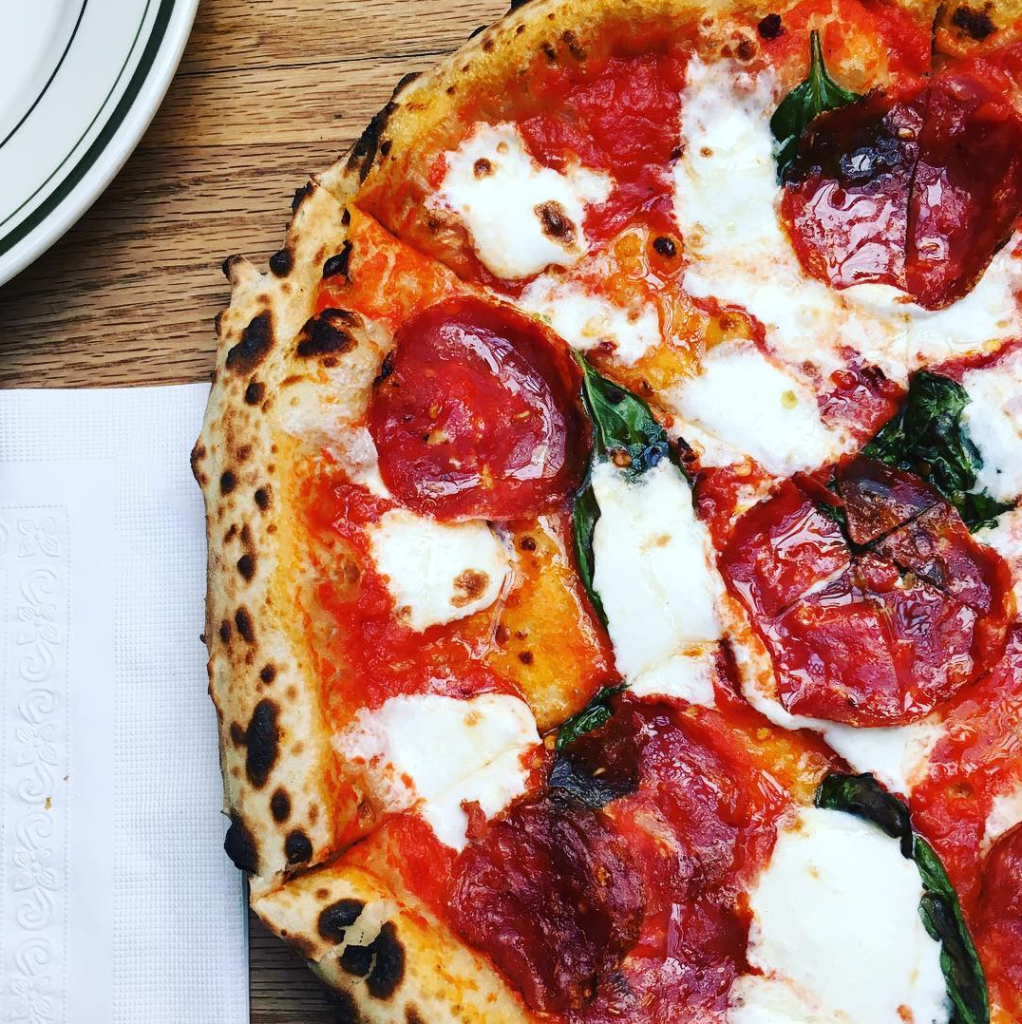 We started with Roberta's (their bee sting pie is incredible). That was actually just a concert date with friends in Williamsburg, but when you're near Williamsburg…Roberta's is a pizza must.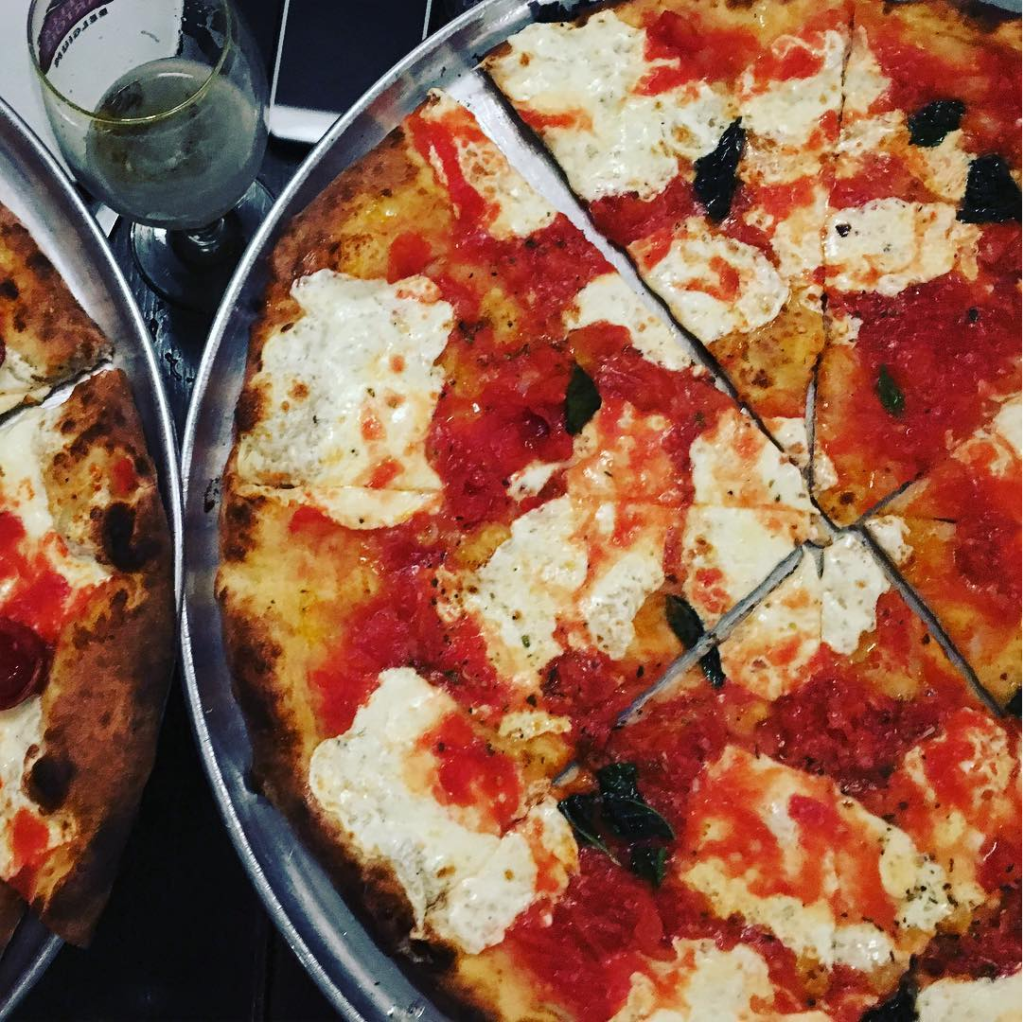 Next up, we went to Juliana's down next to Brooklyn Bridge Park. Our friends were visiting from South Carolina (see the selfie above!) and wanted a slice of Brooklyn's best. Sure, Grimaldi's is next store, but with the OG—Patsy Grimaldi—serving up the very same recipes next door, we knew Julianna's would be the perfect spot.
Last, but not least, the best pie ever in Brooklyn: Di Fara. My sister was in town to help with wedding to-do's, so this was her reward. Here's the thing: We prepped her for a looong wait (and arrived an hour before the doors opened, just in case), but totally lucked out. The owner even opened up 20 minutes early. Score! At Di Fara, we explained: The regular pie—no toppings added—is the best way to go. Still, we treated ourselves to the square pie, too, just so we could compare and contrast.
What's your favorite pizza in Brooklyn? Here's where I stood about two years ago. But JSYK, I'm adding Juliana's to my short list of the best.